During 2020 Union Theological College and the Ulster Scots Agency began working in partnership. This has already proved extremely beneficial for the College's Gamble Library. As part of that collaboration sixty-two books from the Magee College collection, identified as being of research and historical value, were conserved and improvements were made to the rare books room, in which many of our special collections are stored. The sixty-two restored books have since been catalogued (here) and can now be consulted in the Gamble Library during our opening hours. (Monday to Friday, 08:30 to 16:30). If you would like to consult these, please contact the Librarian to arrange a suitable viewing time.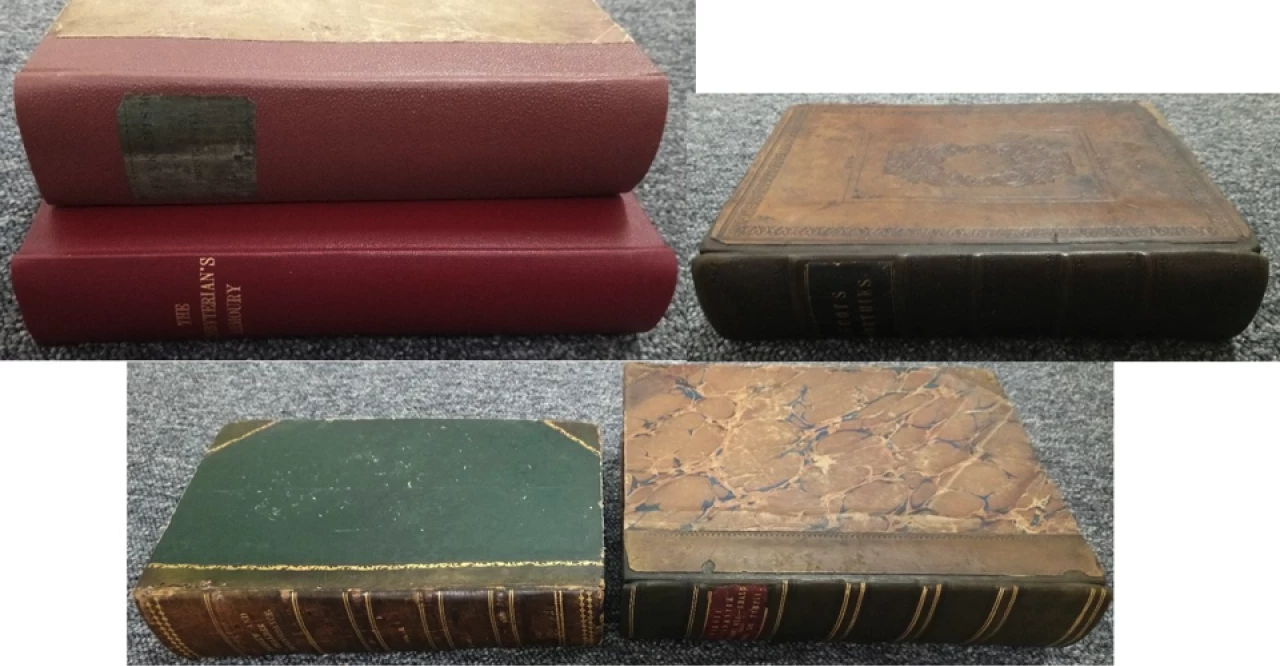 Books after the conservation procedures
Secondary glazing was fitted to the three long windows in the rare books room, insulation installed above the room, and the carpet replaced with wooden flooring. UV blocking film was fitted to the windows. The Library's four Tinytag temperature and humidity monitors were also recalibrated. These log temperature and relative humidity levels in the basement store and rare books room.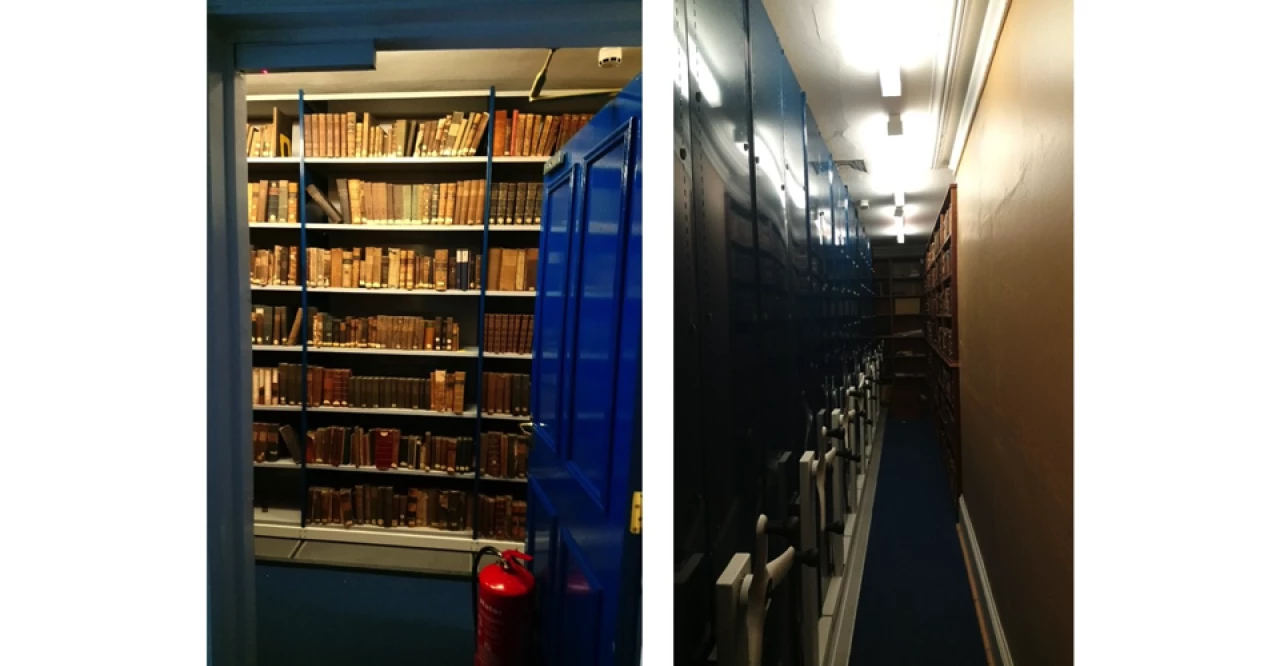 Rare books room with carpet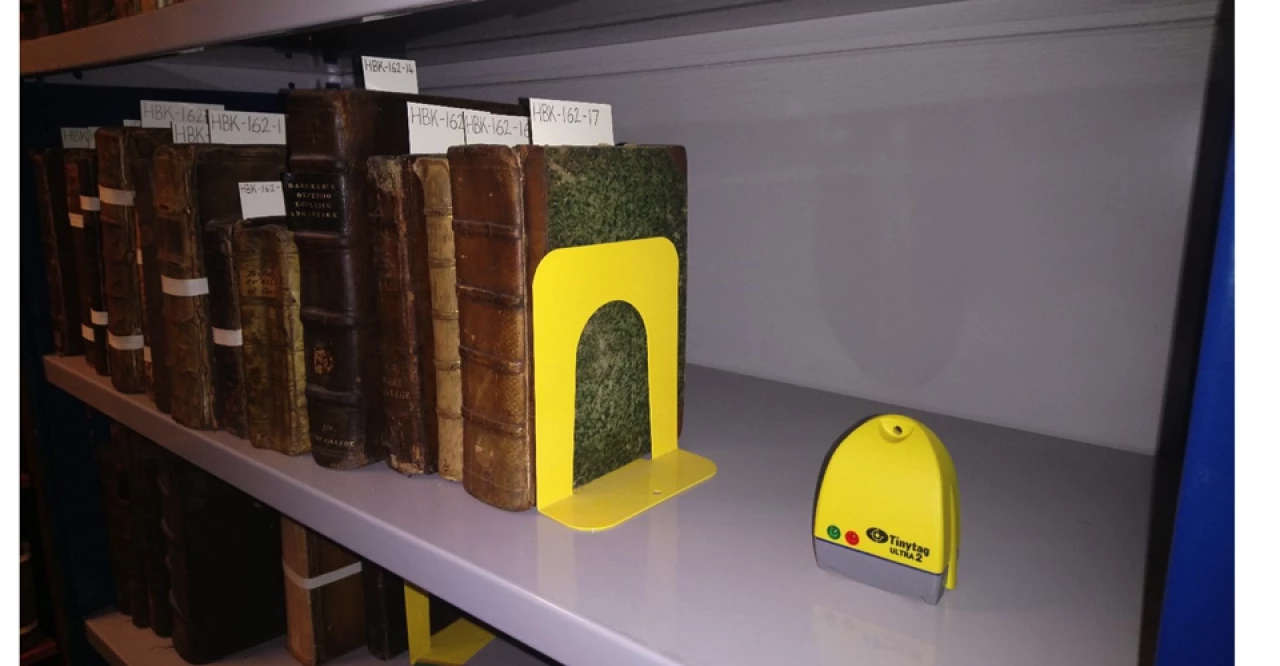 Tinytag monitor in position in the rare books room
The restored books will be an extremely useful resource for those interested in researching Church, religious and political history, and ultimately the history of the Ulster Scots community. The improvements made in the rare books room have helped reduce extremes of temperature and draughts, lower dust levels, and reduced levels of harmful UV rays. The recalibration of the monitors will help ensure that appropriate environmental conditions are maintained in our special collection storage rooms. 
We would like to convey our sincere thanks to the Board of the Ulster Scots Agency and its CEO, Ian Crozier, for the funding which made these improvements possible.