As already announced last October, Union Theological College Faculty are planning a Conference and Exhibitions in September 2022 to coincide with the 500th anniversary of the publication of Martin Luther's September Testament in Leipzig in 1522.
The Conference programme has now been established. An international team of scholars will contribute to sessions on: Luther's Bible translation and publishing, in context; the impact of Luther's work on Bibles in other European languages; and Luther's wider legacy and influence. Further information will follow.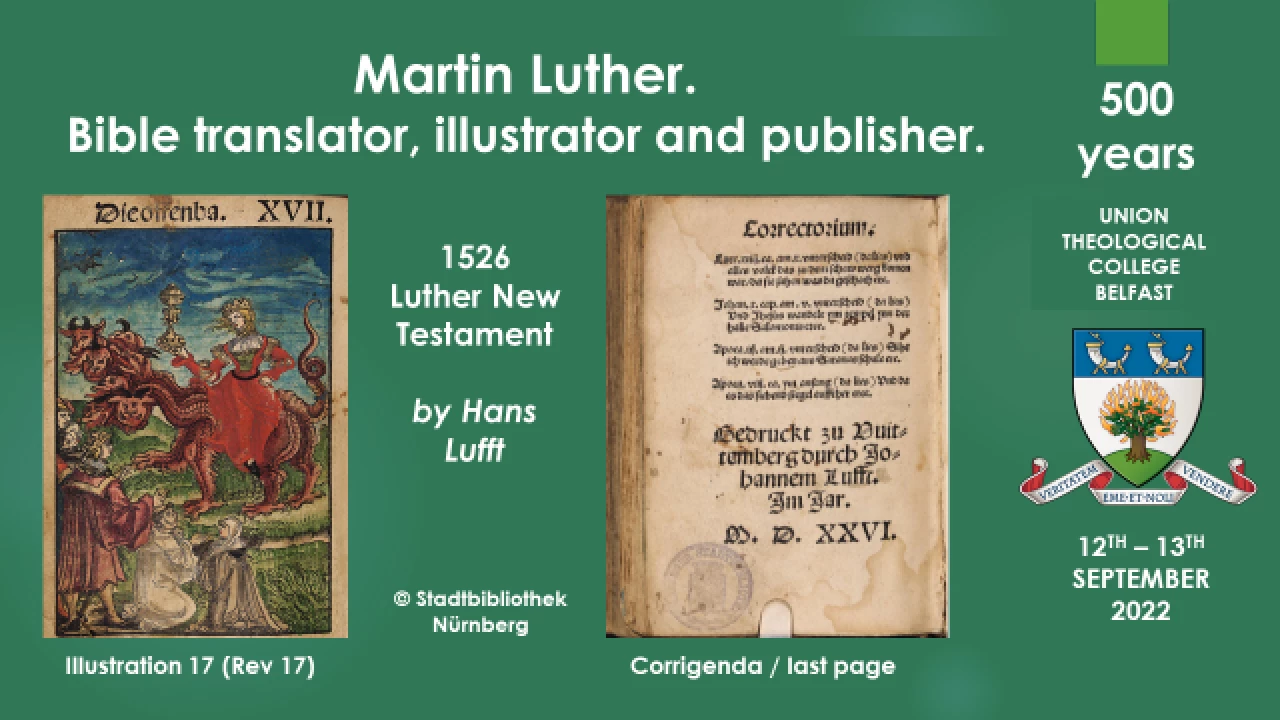 Event poster
In association with the Conference, several online exhibitions are planned. Conceived and produced by the Librarian of the College's Gamble Library, Joy Conkey, each exhibition uses high-resolution photographs to showcase relevant historic holdings from the Gamble Library.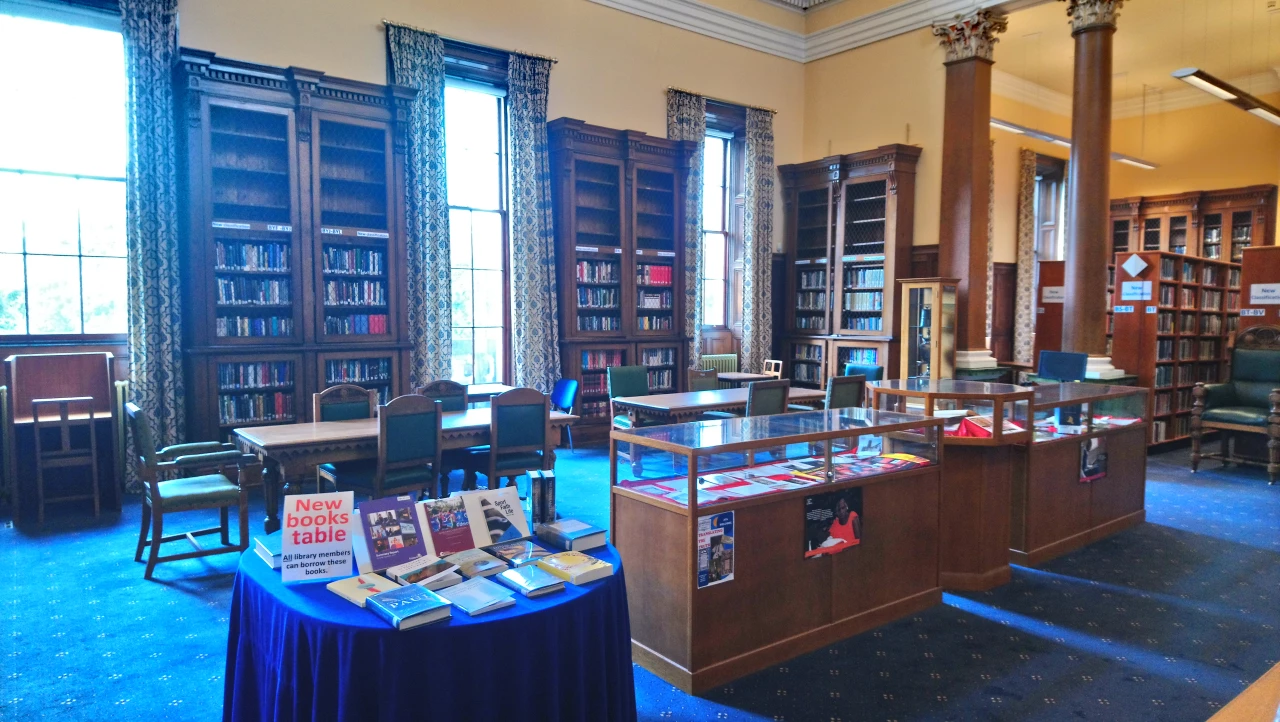 Gamble Library
Further online exhibitions will be made available progressively during 2022. Preparations are also underway for physical exhibits in the Gamble Library itself, to accompany the Conference and dovetail with other associated events.
For the moment, we are delighted to announce the release of the inaugural online exhibition, entitled "Luther and Bible translation." This introduces Martin Luther's context, education and work as a Bible translator - together with something of his wider impact and legacy.