On 27th March 2023, a special evening of events celebrated the 150th anniversary of Union College's Gamble Library – which first opened in April 1873.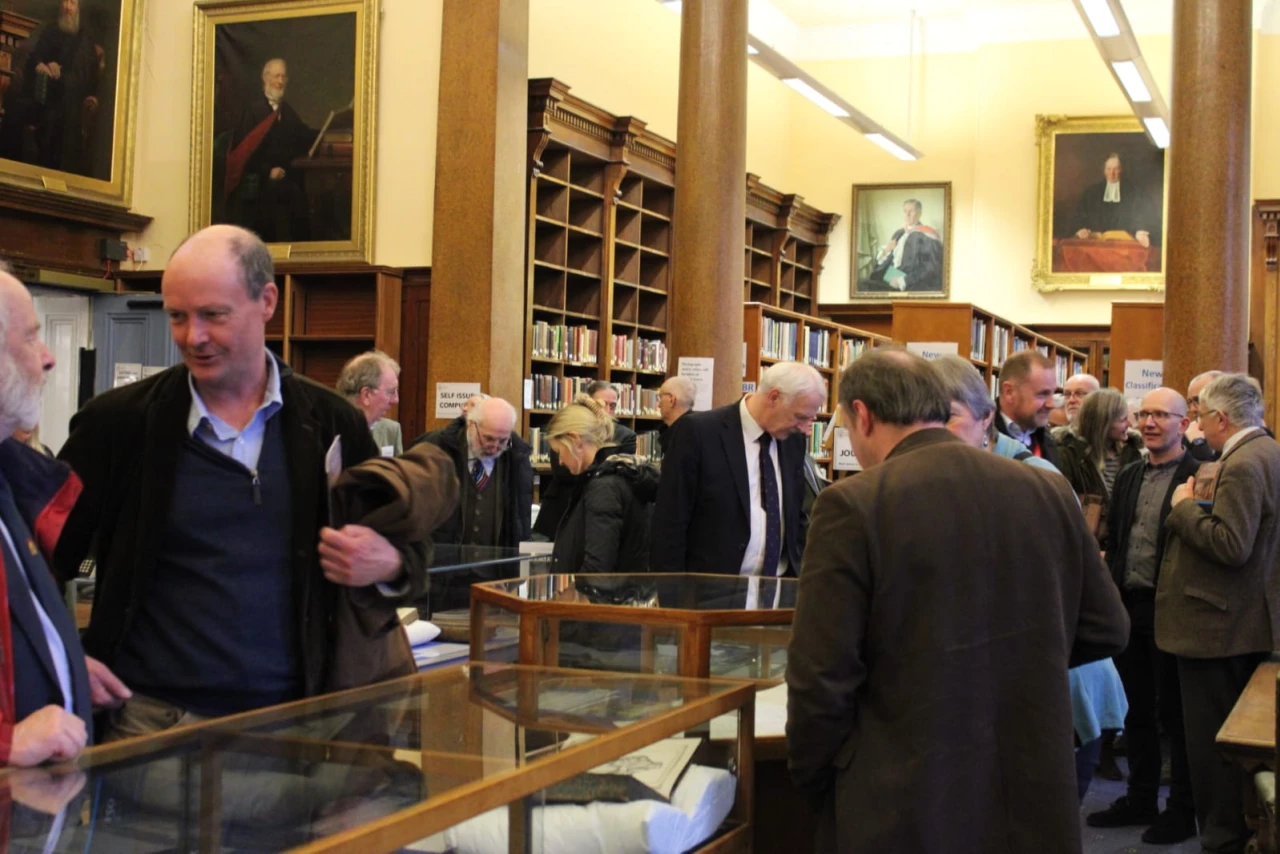 Following a buffet meal in the College dining room, guests discovered the Library's story, heritage and current mission through a short commemorative programme. There were informative talks, in the College Chapel, from Dr Andrew Holmes (QUB) on some of the main historical contexts for our Library's development and from Rev Dr Martyn Cowan (UTC) on Christians' commitment, from earliest times, to learning, books and libraries. The College Librarian, Ms Joy Conkey, also summarised for guests the event itself, the Library's current activity and its readiness to accept new members. All of this was recorded for posterity.
These recordings can be accessed by following the links below:
Part 1 - Dr Andrew Holmes https://vimeo.com/814275335
Part 2 - Joy Conkey https://vimeo.com/814282109
Part 3 - Rev Dr Martyn Cowan https://vimeo.com/814285273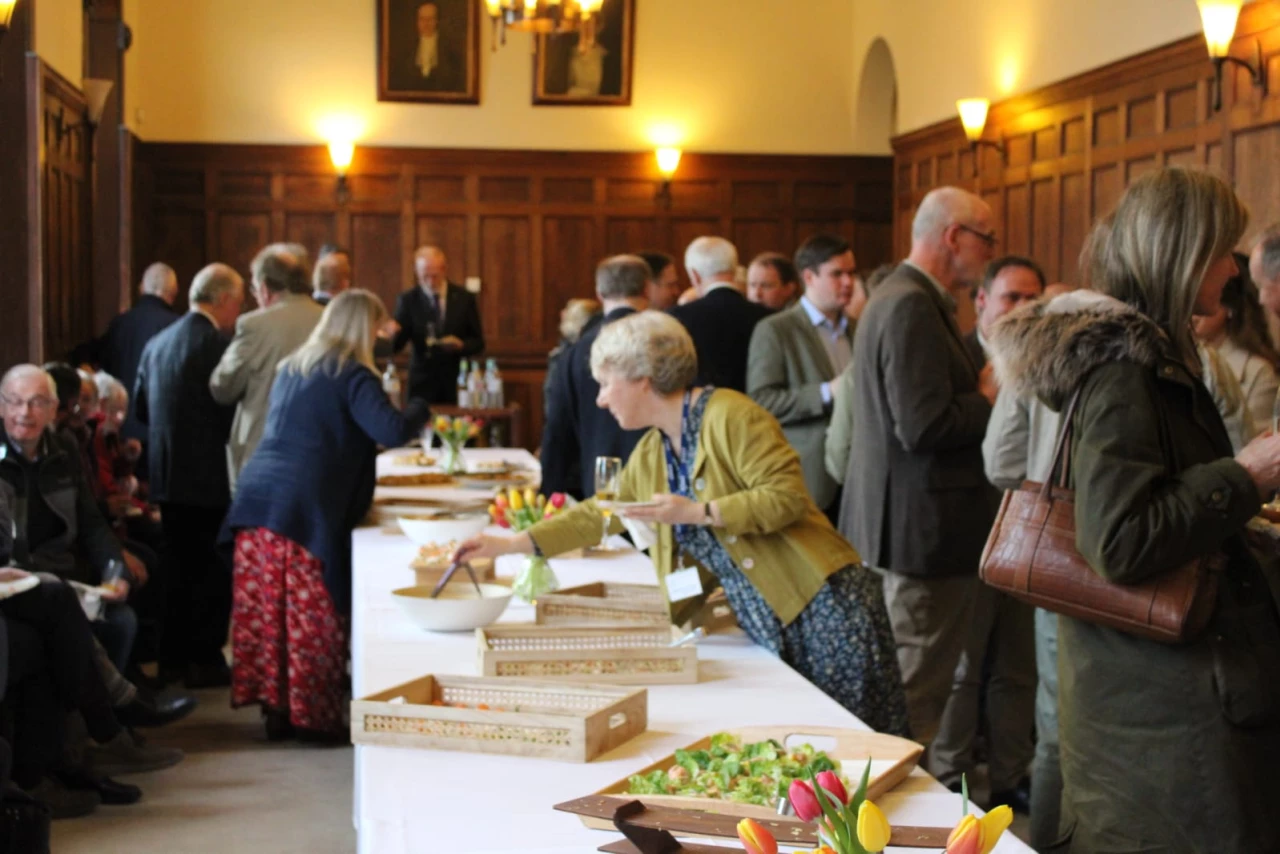 Upstairs in the Gamble Library, a physical exhibition to mark the anniversary – which will remain in place until this summer – was officially opened by the current Moderator of the Presbyterian Church in Ireland, Rev Dr John Kirkpatrick, who expressed his warm appreciation of the Library as an inspiring venue for study and an enriching facility for intellectual and spiritual growth. This exhibition, curated by Joy Conkey, highlights some key historical moments and features books and artefacts of particular interest. It is accompanied by a souvenir commemorative booklet that visitors to the Library, like guests for the anniversary events, may take away. Meticulously researched by the Librarian herself, it tells an engaging story of the Library throughout its history, in both word and pictures, and is a mine of information on the benefactors and librarians who shaped the Gamble Library, or the acquisitions and bequests that the Library preserves and promotes.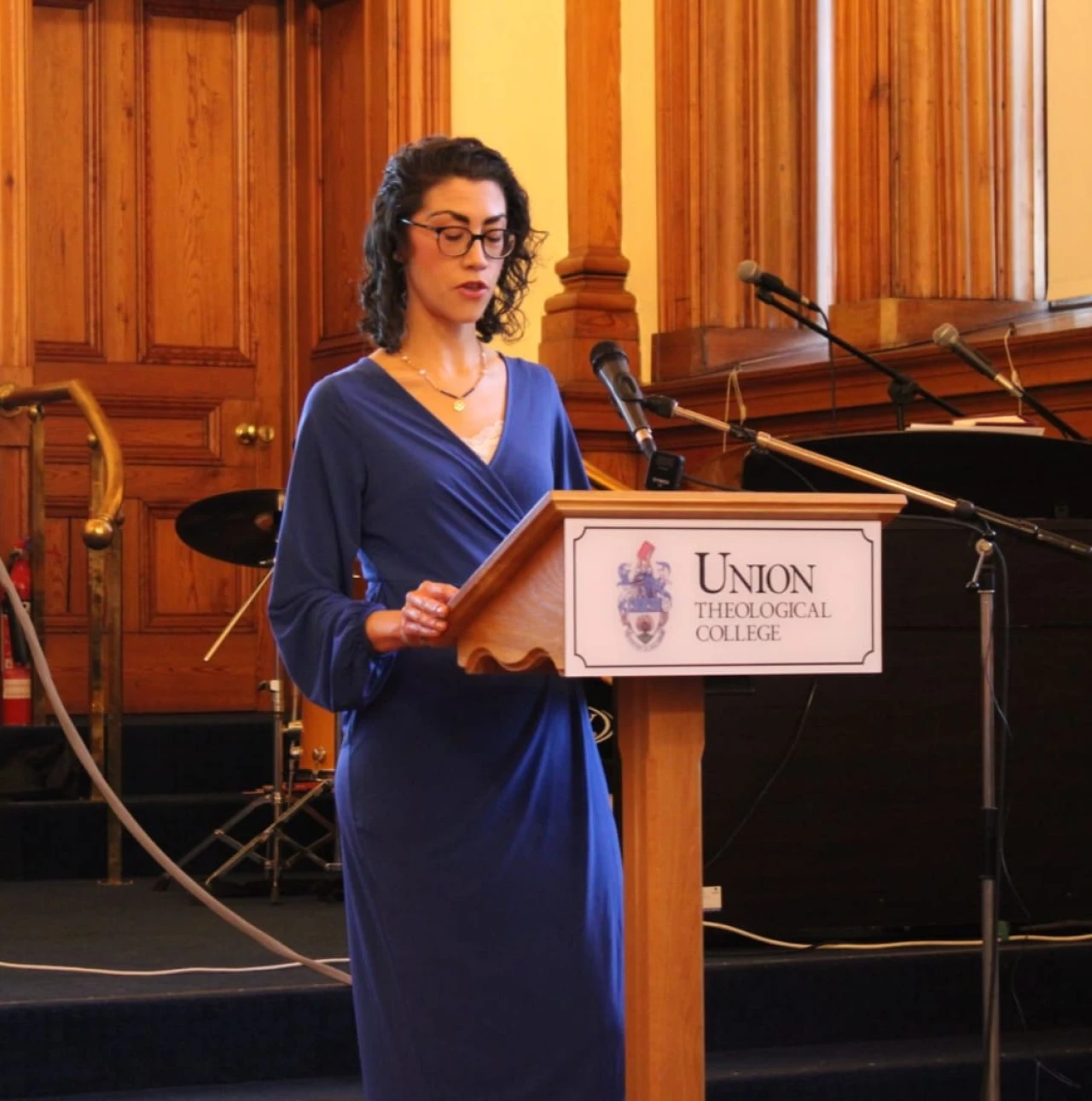 A special online exhibition (see below), also curated by Joy Conkey, will acquaint visitors further with the history and collections of Northern Ireland's foremost theological library.