On a warm summer's evening in June, seven students from the MTh in Reformed Theology programme marked their successful completion of this specialised master's degree. Building upon their prior theological training, they had engaged in the advanced study of Reformed Theology, particularly some of its main doctrines and its historical development in diverse contexts. Much of their work was in areas in which the College's Department of Theology has particular research interests: the history and documents of the Westminster Assembly, the life and work of John Owen, and the theology of Jonathan Edwards. Having completed four core modules, each of them submitted a 15,000-word capstone dissertation on an area of research which they had chosen:
·         Jonathan Edwards' doctrine of free will
·         The Sabbath Day in John Owen's commentary on Hebrews
·         A Latin sermon on the nature of gospel ministry by Westminster divine Robert Harris
·         John Owen's appropriation of the Cappadocian Fathers
·         The Bellarmine-Whitaker exchange about the extent of the Canon of Scripture
·         The contribution of Edward Reynolds to the doctrine of sin within Reformed orthodoxy
·         A comparison between the Christology of Calvin and Chrysostom.
The programme coordinator, Dr Matyn Cowan, gave the charge to the graduates on the evening. Preaching from Rom. 11:33-36, he told them that 'All theology, rightly grasped, grasps us and leads the mind and the heart to doxology as we stand astonished at God's grace towards us'.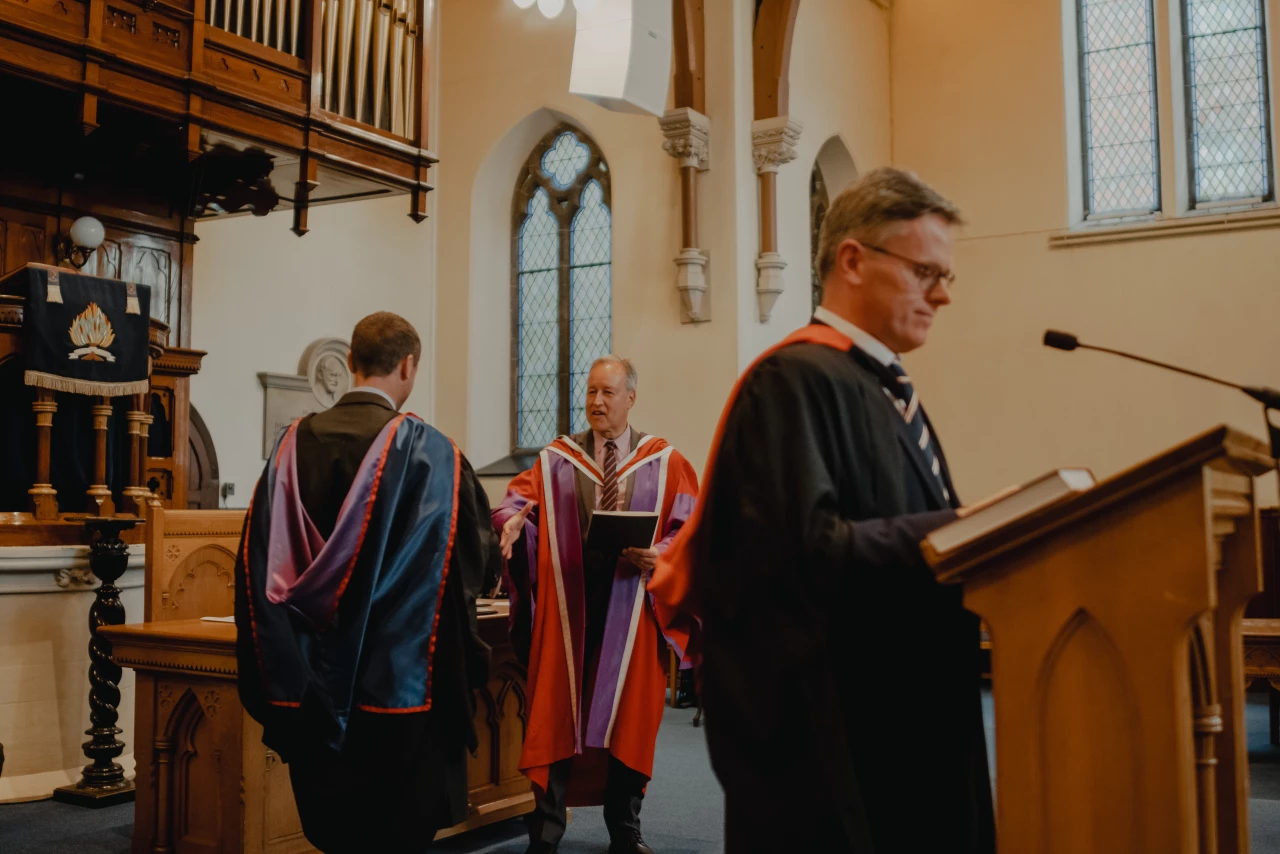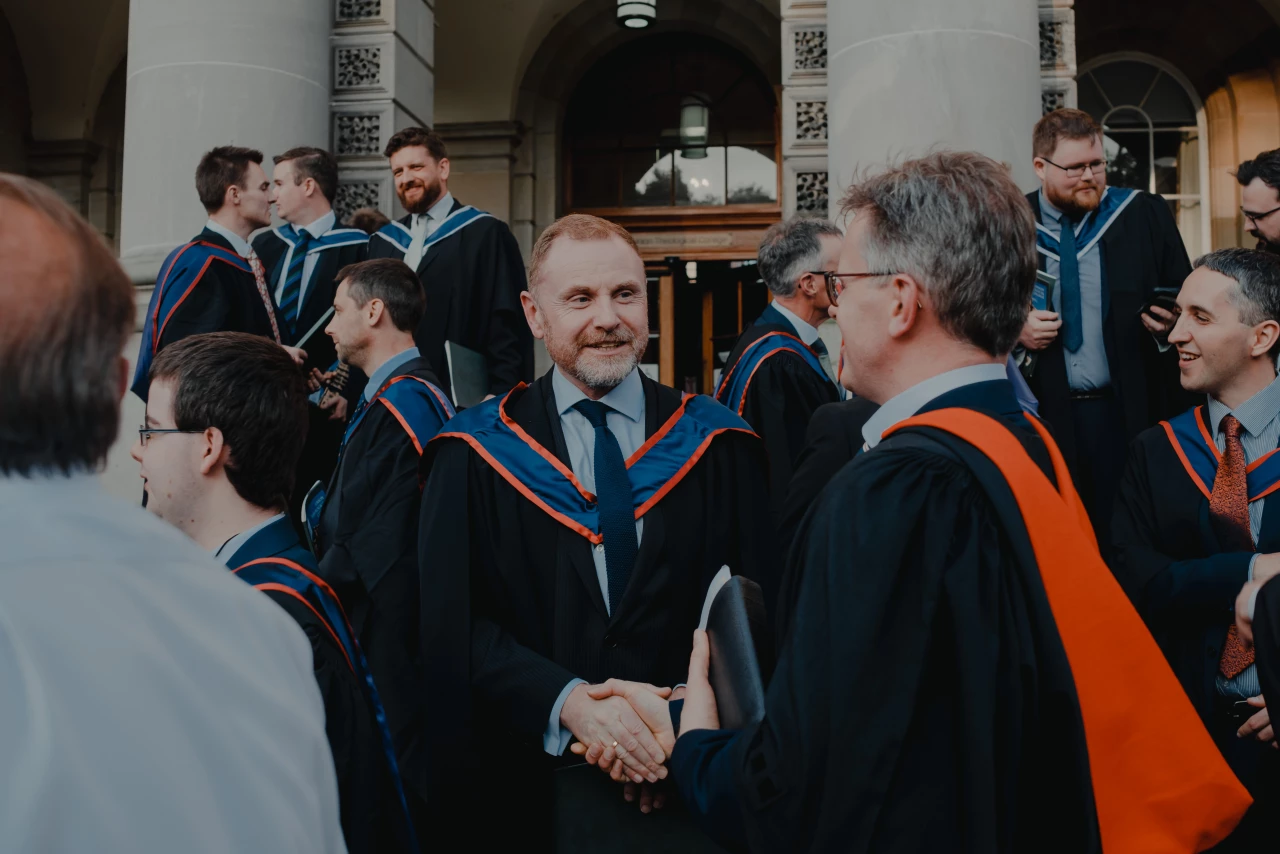 Several of those who graduated have written about their experience as UTC students and these may be found on the College's Inkwells blog:
·         What is it like to study online as part of training for pastoral ministry?
·         A student's perspective on the MTh in Reformed Theology
This fully online master's programme is designed to be flexible and the majority of students at the college take the degree part-time in a period of up to four years. Applications are still open to begin the programme in September 2023. Full details are available on the website. If you would like to discuss an application please contact the college for more details.
 Images credits to Jonny Davidson and Peter Dundas (UTC BA Hons Th student)